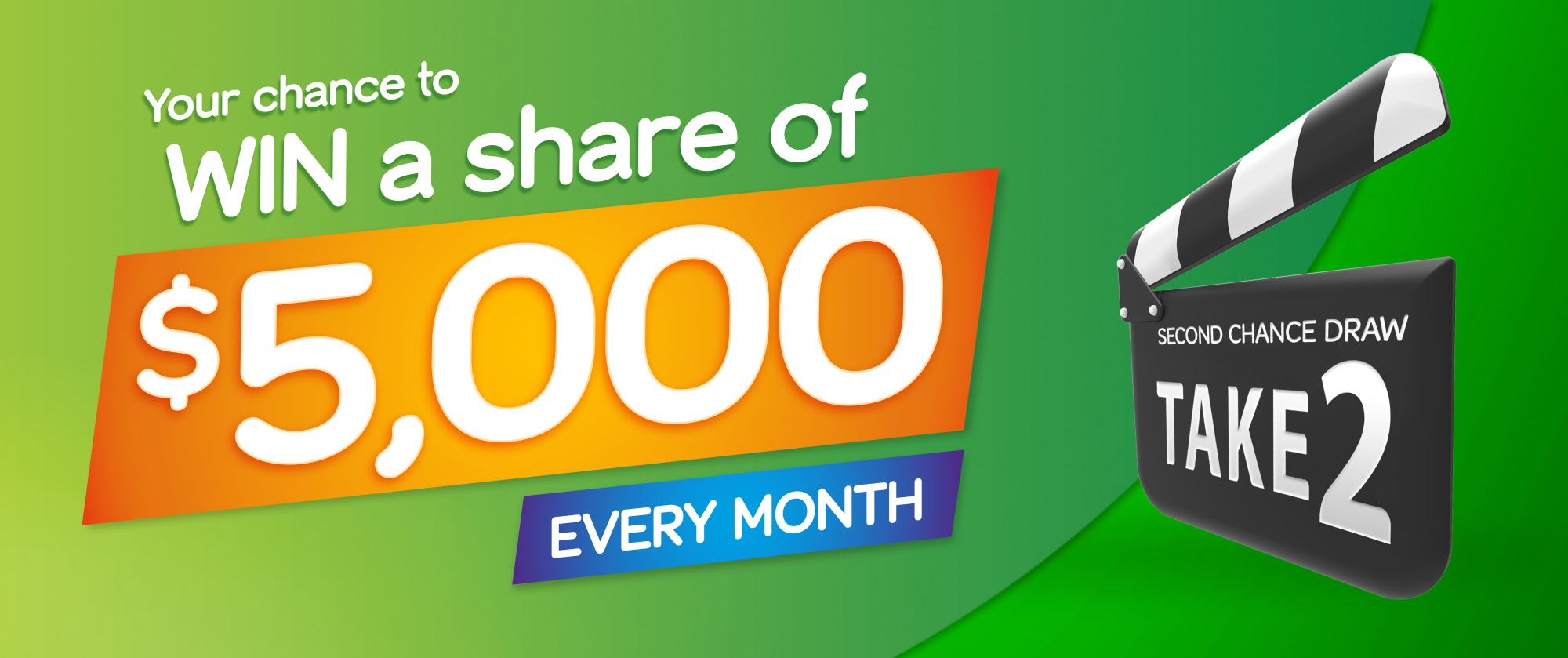 Fancy a second chance to win? Take 2 with Keno's Monthly Second Chance Draw!
What is the Second Chance Draw?
The Keno Monthly Second Chance Draw gives you the chance to win 1 of 5 x $1,000 prizes every month! Whether you win or lose you can enter into the draw for the chance to walk away with a share of $5,000. There's no minimum spend required, which means any Keno ticket you purchase can be entered into the draw.
How does the Second Chance Draw work?
At the end of each month, Keno will draw out five monthly winners who will each take home $1,000. There are no limits to the amount of entries you can make each month, however your valid Keno ticket must be purchased within the relevant monthly draw period.
How do I enter the Second Chance Draw?
To enter the Second Chance Draw, simply click the "Enter Now" button, fill out your details, and scan your valid Keno ticket using your mobile device camera or your computer's built in camera. The monthly winners will be notified once the monthly draw has taken place.